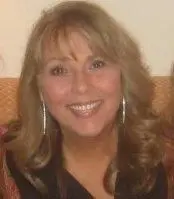 Pamela has been a Mental Health Worker with the nationally acclaimed Dr. Fred Gross Christian Therapy Hospital Program. She was part of the original team of professionals working with Dr. Gross to integrate Christian principles and Biblical truths into the traditional psychological community. She co-hosted the nationally syndicated " Christian Therapy " talk show with Dr. Gross on KKLA and has co-facilitated many workshops with him across the country. In 1991 she became the Clinical Program Director for the hospital program, in conjunction with New Life Treatment Centers, at Hollywood Community Hospital in Van Nuys, Ca. After running a very successful program for over two years she began a private practice in Los Angeles, California. She has also served on the pastoral staff of the Vineyard Christian Fellowship under Senior Pastor Kenn Gulliksen developing counseling programs and pastoral leadership.
Pam has pioneered many ministries that include: a Mental Health Rehabilitation Home for female schizophrenics, a Crisis Intervention Home in Hollywood reaching out and housing prostitutes, drug addicts, and homosexuals, Homes of Hope , a rehabilitation program for runaway and " throwaway " street youth, and was the Administrative Consultant for the City of Santa Monica where she helped develop the first cold weather voucher program for the homeless. She received an honorable mention from the Mayor of Santa Monica for her commendable efforts on this project. She also received a commendation from President Ronald Regan for the development of the Homes of Hope outreach.
In addition to her expertise and experience as an individual therapist, Pam is also a dynamic group and workshop leader. She has developed leadership training programs, personal growth workshops, and a variety of topical Christian seminars ranging from forgiveness to anger management.
Because of her dedication to the integrity of God's Word and her heart of compassion for hurting humanity, she has been a guest for both Christian radio and television programs including The 700 Club , Trinity Broadcasting Network , Dottie Rambo's Magazine , Joy in the Morning , and Faithline . She is a motivational and inspirational speaker bringing the principles of faith and healing into very personal and practical application.
Her degrees include: Bachelor of Biblical Studies, Master of Biblical Counseling, Doctor of Ministry, certificate in Pastoral Counseling, and Masters of Arts in Marriage, Family, and Child Counseling. She is a registered MFT, license #MFC36466 and currently in Private practice.
She is also a certified EMDR Therapist and a member of the California Association of Marriage and Family Therapists.